Tanesse Chang-Gyles
At Luxury Niagara Homes, we stand as one of Canada's most accomplished and acclaimed real estate teams. Operating from the picturesque Niagara region, we leverage our platform of industry-leading systems, services, and marketing to deliver excellence. Our fundamental objective is clear: to craft experiences that become conversations. Guided by our core principles, we prioritize relationships, embrace accountability, maintain gratitude, foster community, and master our craft, achieving results that resonate with both cherished clients and valued team partners.
In my capacity as CEO and Owner, my journey is defined by a decade of industry expertise. I have had the privilege of serving a distinguished clientele within the Greater Toronto Area before embarking on an inspiring transition to the breathtaking Niagara region. With over a decade of prior experience in the medical field, I have honed qualities of patience, understanding, and adept problem-solving, qualities that seamlessly translate into the intricacies of real estate.
My proficiency extends beyond conventional real estate practices. My academic pursuit at the esteemed University of Toronto has equipped me with a profound understanding of cutting-edge digital marketing techniques. This diverse background serves as a cornerstone of my business, enabling me to offer comprehensive solutions that transcend the traditional notions of home transactions.
Bolstered by a discerning eye for design, a fervent passion for marketing, and remarkable people skills, I am devoted to ensuring that the home buying and selling process unfolds with utmost smoothness and minimal stress for my esteemed clientele. Recognizing the emotional aspects of this journey, I harness my extensive knowledge of renovations and marketing strategies to guide clients towards a new beginning.
My unwavering love for the real estate realm fuels my fervor for cultivating robust relationships with clients. I cherish the opportunity to uncover their unique narratives and preferences, approaching each property with profound reverence for its distinctive design and historical significance. As your trusted realtor, I commit to offering personalized attention and unwavering guidance, ensuring that your journey towards a new narrative is both gratifying and rewarding.
In house Videographer Photographer
Discover the essence of extraordinary real estate through our exceptional services. As leading videographers and photographers, we specialize in crafting movie-like videos for your listings, capturing the true essence of each property. Our expert team combines their talent with the unique influences of the surrounding area to create captivating visuals that truly bring your listings to life. Immerse potential buyers in an unforgettable experience as they explore the beauty and charm of each location. With our meticulous attention to detail and creative approach, we elevate your real estate listings to new heights.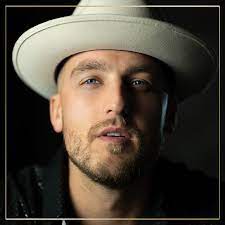 Wesley
Videographer Photographer
Luxury Niagara Homes Mortgages
Experience the epitome of luxury Niagara homes with complimentary mortgage consultations provided by Camisha Hendricks Mortgage Agent. As a licensed Mortgage Agent affiliated with Canada's largest national mortgage company, our primary objective is to discover the perfect mortgage product and secure the most favorable interest rates for you. Through an extensive market analysis, we meticulously compare offerings from major banks, Trust companies, and Credit Unions, ensuring that you receive unparalleled mortgage options. Our specialization lies in a diverse range of services, including Debt Consolidation, Refinancing, Second Mortgages, Home Equity Loans, and much more. Take advantage of our expertise and let us guide you towards the financial solutions that best suit your needs. Schedule your free consultation today to embark on a seamless journey towards owning your dream luxury Niagara homes.
Marketing Team
Indulge in the epitome of luxury as you step into the realm of our extraordinary digital marketing team. Within our ranks lies an unparalleled mastery of harnessing the full potential of social media, aimed at illuminating your property like a star on a grand stage and captivating potential buyers in ways hitherto unseen. Embracing the trifecta of Facebook, Instagram, and YouTube, our strategic prowess guarantees that your esteemed home is unveiled before a vast and discerning audience, imprinting an everlasting impression upon their souls. Prepare to embark on a journey where sophistication meets innovation, and your property's brilliance shines brilliantly in the digital universe.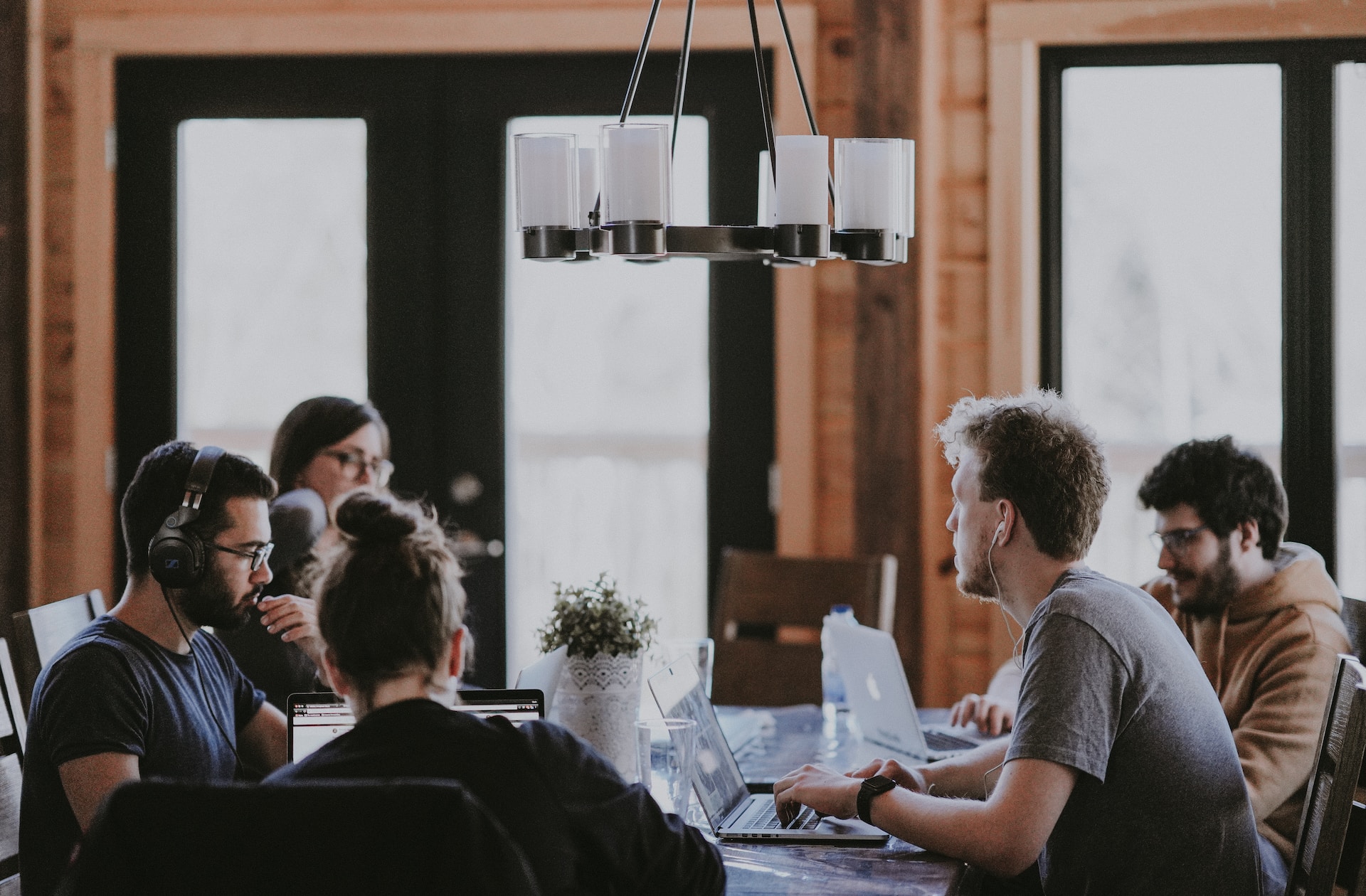 Our Services:
Facebook Advertising: Harnessing the reach of Facebook, we introduce your home to a massive audience of over 100,000 people in your local market. Through carefully crafted ad campaigns, we highlight the best features of your property, driving interest and engagement.
Instagram Showcase: Instagram's visually appealing platform allows us to display stunning, professional pictures of your home, captivating potential buyers with its charm and elegance.
What Sets Us Apart = High-Quality Content: We pride ourselves on providing top-notch content to showcase your home in the best light possible. From HD/4K videos to HDR photos, our content elevates the visual appeal of your property.
Targeted Marketing: Our marketing strategies are precision-targeted to reach the right audience. Whether it's luxury buyers, international investors, or specific demographics, we tailor our efforts to maximize impact.
Geolocated Social Media Marketing: By tapping into geolocation data, we ensure that your property is seen by the most relevant local audience, increasing the chances of finding the perfect buyer.
Multi-Tier Targeting: Our multi-tier approach to social media marketing ensures that your home is promoted across different platforms and audiences, amplifying its visibility.
Staging Consultations: We offer expert staging consultations to present your home in the most appealing way, enhancing its attractiveness to potential buyers.
Print Advertising: In addition to our digital efforts, we believe in the power of traditional print advertising. Your property will also be featured in the local newspaper, reaching a broader audience.
Private Showings: Our dedicated listing agent(s) arrange private showings, providing personalized attention to potential buyers.
Progressive Email Marketing: Our email marketing campaigns keep potential buyers engaged and informed about your property's unique offerings.
Extensive Industry Network: With an impressive network of over 30,000+ industry connections, we ensure that your property gets noticed by fellow agents and brokers, broadening its exposure.
Why Choose Us:
Our marketing team is driven by a passion for real estate and a commitment to excellence. We take pride in staying at the forefront of digital marketing trends, enabling us to offer innovative solutions to meet your needs. With a keen understanding of the market and an unwavering dedication to client satisfaction, we are your trusted partner in making your property stand out and attracting the right buyers.
Get ready to experience the difference of our dynamic digital marketing services. Contact us today to explore how we can transform your property marketing and take it to new heights of success. Let's embark on this exciting journey together!
Handy Man services
Welcome to our dedicated Handy Man Services section, designed to assist you in achieving your real estate goals with ease and efficiency. At Luxury Niagara Homes, we understand the importance of presenting your property in the best possible light to attract potential buyers or tenants.
Our team of skilled and experienced handymen is here to provide a wide range of services that will enhance the appeal and value of your property. Whether you're preparing your home for sale or want to maintain and improve your investment, we have the expertise to handle all your handyman needs.
Our Handy Man Services Include:
Repairs & Maintenance: From minor fixes to major repairs, our handymen are equipped to address any issues that may arise in your property. We ensure that everything is in proper working order, saving you time and alleviating potential concerns for potential buyers or tenants.
Painting & Touch-Ups: A fresh coat of paint can work wonders in revitalizing your property's appearance. Our painters will skillfully touch up or fully repaint interior and exterior surfaces, giving your property a renewed and inviting ambiance.
Fixture Installations: Upgrading fixtures and fittings can significantly enhance the overall look and functionality of your property. Our team can handle installations of lighting fixtures, faucets, door hardware, and more, adding a touch of modernity and elegance.
Flooring Services: Whether it's repairing damaged flooring or installing new flooring, we offer a range of options to suit your needs and budget. Beautiful floors can leave a lasting impression on potential buyers or tenants.
Curb Appeal Enhancements: First impressions matter, and our team is adept at landscaping, hardscaping, and exterior improvements that will elevate your property's curb appeal.
Custom Requests: Have a unique idea in mind? Our handymen are ready to accommodate custom requests and projects to help your property stand out in the market.
Why Choose Our Handy Man Services:
Expertise & Experience: Our handymen have a wealth of experience in various trades, ensuring high-quality workmanship and attention to detail.
Efficiency & Timeliness: We understand the importance of time in the real estate market. Our team works efficiently to complete projects promptly, helping you meet your listing or rental deadlines.
Cost-Effective Solutions: We provide transparent pricing and cost-effective solutions, allowing you to maximize your return on investment.
Client Satisfaction: Your satisfaction is our priority. We work closely with you to understand your specific needs and deliver results that exceed your expectations.
Real Estate Lawyer
Mr. Raj Johal a seasoned and accomplished real estate attorney. With over 10 years of experience in the field, Mr. Johal possesses an extensive knowledge of the intricacies of real estate law. His expertise encompasses residential and commercial property transactions, contract negotiations, title reviews, and ensuring compliance with all relevant legal regulations.
The Role of In-House Lawyer Services:
LuxuryNiagara Homes' in-house lawyer services are a testament to their unwavering commitment to their clients' best interests. Unlike traditional real estate agencies that outsource legal matters, LuxuryNiagara Homes believes in providing a seamless and comprehensive experience under one roof.
When clients engage in a real estate transaction with LuxuryNiagara Homes, they benefit from having direct access to Mr. Raj Johal and her legal expertise throughout the entire process. Whether it's drafting contracts, conducting due diligence, or navigating complex legal issues, clients can rest assured that their interests are safeguarded by a seasoned professional.
Advantages for Clients:
Expert Guidance: Having an experienced real estate attorney readily available ensures clients receive expert guidance tailored to their specific needs and concerns.
Streamlined Process: With in-house legal support, the real estate transaction process becomes more efficient, reducing the potential for delays and misunderstandings.
Risk Mitigation: Mr. Raj Johal diligently reviews all legal documentation, identifying potential risks and ensuring clients make informed decisions.
Confidence and Peace of Mind: Clients can enter real estate transactions with confidence, knowing they have a trusted legal partner at their side, dedicated to protecting their interests.
LuxuryNiagara Homes' in-house lawyer services exemplify their commitment to delivering the highest level of service to their clientele. With Mr. Raj Johal leading the legal team, clients can expect an elevated real estate experience marked by expertise, transparency, and the assurance that their investments are in capable hands. Whether buying, selling, or investing, LuxuryNiagara Homes continues to redefine the standard of excellence in the Niagara real estate market, making them the preferred choice for those seeking luxury properties with legal expertise.
ready to take the first step?
Don't Wait - Market's Change Fast